Equine Rehabilitation and Bodywork Testimonials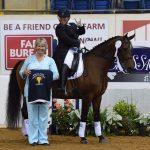 I am extremely happy with your work. It takes effort to keep an FEI horse in top form and you have a very good working knowledge of their physiology, as well as an ability to 'listen' to them to pinpoint the problem areas.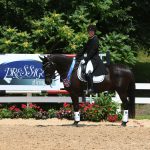 I have been so happy with your services from Raven's overall reaction to your therapy to the thorough reports you leave documenting his progress, any changes, and any homework stretches I should do to continue his benefit. I also appreciate being able to provide updates on his performance to enable Courtney to focus on a potential area.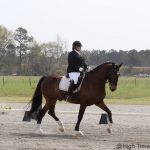 The horses fully trust and feel comfortable with Courtney so they get the most out of every session. They look forward to her visits! I feel very confident in her feedback and use it to help with my training program. It is an important part of how I keep my horses sound for the long run.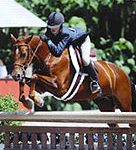 Thanks for all your help with Woody this year. The massages really kept him in good shape for the intense show season we had this year, including the USEF Pony Finals!

Cinder delivered a foal via breech presentation. Due to the trauma of the delivery, Cinder suffered a fractured pelvis. Her hips were crooked and she had noticeable weakness and muscle atrophy in her hips. However, Cinder is making progress thanks to Courtney and proper veterinary care. With Courtney's help, Cinder is now being ridden in dressage! Thank you Courtney, she would never have come this far without you!
Gentle Giants Draft Horse Rescue