Canine Rehabilitation and Bodywork Testimonials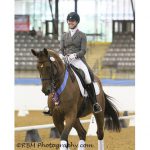 We use Courtney on a regular basis for all of the horses on Team Tate. Courtney is an important part of our success, because if a horse is feeling unhappy in its body, it will never sparkle in the ring.  Every time she comes out, I can always feel it the next day in all the horses.  They come out looser and ready to swing in their bodies.  Even while we are in Florida for the Winter Equestrian Festival, we still have Courtney fly down to take care of us!
International Dressage Competitor & Trainer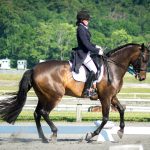 I have worked with Courtney since 2014. Her style and manner with horses is excellent. She understands their psychology as well as their physical needs, and her knowledge of equine anatomy is superior to many veterinarians. (Rider: Jackie Sicoli)
I have very high goals for my performance dog. Getting there is a process. Courtney is a great partner in helping my dog reach his potential and recover from his sports-related injuries.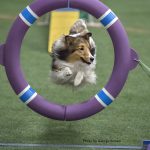 My young agility dog, Caris, sees Courtney monthly for bodywork and cold laser. This regular care keeps Caris running at her best and protects her from injury. Not only does Courtney do a wonderful job with Caris, but Courtney is very caring and patient with my girl. Whenever our schedule changes, Courtney always manages to find another time to see us. I consider myself very lucky to have my Caris in her care.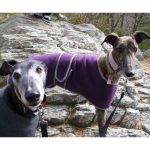 Courtney is fantastic, I really can't say enough good things about her. Her depth of knowledge is impressive and she is able to do bodywork that consistently makes my dog feel better while maintaining a level of trust between them so that my dog is always relaxed while she is working on her. Violet is always relaxed immediately after her sessions and by evening I can see an obvious improvement in how she moves, as well as an increase in her energy level and desire to play.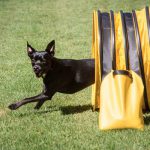 Audrey is doing so well since you worked on her and Dr. Ziemski adjusted her! That hitch in her gait is completely gone, her pelvis is moving more easily and flexibly, and her back legs extend farther behind her with each step. Thank you!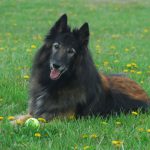 My nine-year-old Belgian Tervuren, Quasar, has been active in dog agility, obedience, tracking and freestyle since he was a young pup. As he has begun to age I have looked for various ways to maintain his well being and was excited to learn about Courtney Molino's bodywork services.

Courtney has been working on Quasar for about six months now, in conjunction with his monthly chiropractic and acupuncture visits elsewhere. In addition to her ability to attend to his stress-related needs, her bodywork techniques have made a huge difference for him. He is running more freely, and has become more playful with my other dogs, in addition to putting my mind at ease because I know he's more comfortable than before. From an agility standpoint, he is moving with much more extension and fluidity. Quasar is a much happier, healthier dog all around since Courtney has come into our lives. And he gets so excited to see her that he can barely contain himself!

If you're looking for ways to ease some of your own dog's discomfort or to supplement a wellness program for your performance dog, I highly recommend Courtney. You won't be sorry – and your dog will love you for it!
TT, HIC, AX, OAJ, PD2, S-TN-E, S-TG-E, WV-E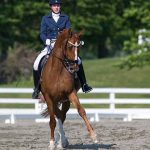 I have Courtney come out monthly to work on my horses because it keeps them happier and keeps their muscles more supple. I firmly believe that Courtney's bodywork sessions help to prevent injuries by keeping the horses working properly through their bodies.
Grand Prix Dressage Rider & Young Horse Trainer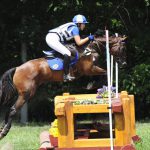 I've been around horses for almost 30 years, but it wasn't until Courtney started working on my horse that I began to understand how badly our equine partners' muscles suffer silently from tension, soreness, and trauma.  Courtney's expert work has made a tremendous difference in my event horse's relaxation, freedom of movement, and strength.  And he absolutely loves his massages – he thinks Courtney is the best thing to ever happen to him!
Eventing & Dressage Rider/Trainer

Courtney helps my horses relax and get over muscle soreness. She has helped improve their performance – they just move better. Courtney takes a personal interest in each horse, and the horses would not be as limber if she didn't do as good of a job as she does.
Racehorse Trainer & Owner