Equine Rehabilitation in Howard County, MD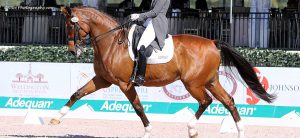 It seems inevitable as a horse owner: At some point, you must deal with injuries. Courtney Molino, RVT, CERP, EEBW, ESMT, CCRA, CCMT, wants to make the road to recovery as seamless and stress-free as possible with Hands On Horses, a rehabilitation and bodywork center for both horses and dogs.
Some of the many rehabilitation services we offer include:
Core strengthening
Individualized home exercise programs
Thermotherapy
Therapeutic ultrasound
Cold laser therapy
The goal of Hands On Horses is to not only help your animal heal after an injury, but to utilize expert bodywork techniques to prevent such issues from happening again. By providing your horse with a full bodywork session, we're preparing them for maximum strength, coordination, and power for the future!
Bodywork provides your horse with:
Comfort from muscle tension
An increase in flow of nutrients to the muscles
More rapid toxin removal
Overall muscle tone enhancement
And so many more benefits
When it comes to the well-being of race or show horses, equine bodywork sessions are a necessity to keep them running in top condition.
When Hands On Horses was founded back in 2004, our focus was exclusively on horses. It only took two years for us to expand our love of veterinary physical therapy to dogs, as well!
For every equine service we offer, Hands On Horses offers similar sessions for canines, as well. Courtney  works closely with your veterinarian to develop a personalized plan for your dog to help him get back on his paws again.
Dogs of any age or experience will also benefit from our bodywork sessions. Through these programs, we will be able to address pain and anxiety, treat athletic injuries, reduce stress, and aid in general wellness. Whether you're raising a show dog or a house pet, Hands On Horses will help make them feel like a true winner.
Regardless of discipline or competitive level, Hands On Horses strives to help all horses and dogs live up to their fullest potential!
Schedule your appointment today!
Read More about Equine Rehabilitation on our blog: