Equine Rehabilitation and Bodywork Testimonials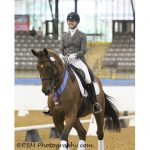 We use Courtney on a regular basis for all of the horses on Team Tate. Courtney is an important part of our success, because if a horse is feeling unhappy in its body, it will never sparkle in the ring.  Every time she comes out, I can always feel it the next day in all the horses.  They come out looser and ready to swing in their bodies.  Even while we are in Florida for the Winter Equestrian Festival, we still have Courtney fly down to take care of us!
International Dressage Competitor & Trainer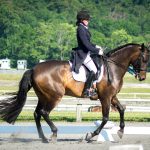 I have worked with Courtney since 2014. Her style and manner with horses is excellent. She understands their psychology as well as their physical needs, and her knowledge of equine anatomy is superior to many veterinarians. (Rider: Jackie Sicoli)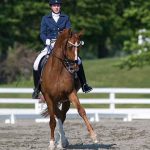 I have Courtney come out monthly to work on my horses because it keeps them happier and keeps their muscles more supple. I firmly believe that Courtney's bodywork sessions help to prevent injuries by keeping the horses working properly through their bodies.
Grand Prix Dressage Rider & Young Horse Trainer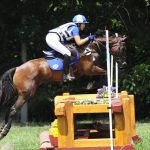 I've been around horses for almost 30 years, but it wasn't until Courtney started working on my horse that I began to understand how badly our equine partners' muscles suffer silently from tension, soreness, and trauma.  Courtney's expert work has made a tremendous difference in my event horse's relaxation, freedom of movement, and strength.  And he absolutely loves his massages – he thinks Courtney is the best thing to ever happen to him!
Eventing & Dressage Rider/Trainer

Courtney helps my horses relax and get over muscle soreness. She has helped improve their performance – they just move better. Courtney takes a personal interest in each horse, and the horses would not be as limber if she didn't do as good of a job as she does.
Racehorse Trainer & Owner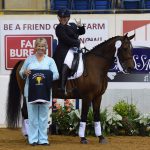 I am extremely happy with your work. It takes effort to keep an FEI horse in top form and you have a very good working knowledge of their physiology, as well as an ability to 'listen' to them to pinpoint the problem areas.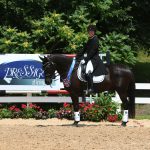 I have been so happy with your services from Raven's overall reaction to your therapy to the thorough reports you leave documenting his progress, any changes, and any homework stretches I should do to continue his benefit. I also appreciate being able to provide updates on his performance to enable Courtney to focus on a potential area.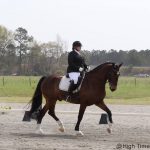 The horses fully trust and feel comfortable with Courtney so they get the most out of every session. They look forward to her visits! I feel very confident in her feedback and use it to help with my training program. It is an important part of how I keep my horses sound for the long run.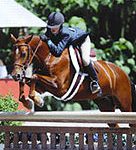 Thanks for all your help with Woody this year. The massages really kept him in good shape for the intense show season we had this year, including the USEF Pony Finals!

Cinder delivered a foal via breech presentation. Due to the trauma of the delivery, Cinder suffered a fractured pelvis. Her hips were crooked and she had noticeable weakness and muscle atrophy in her hips. However, Cinder is making progress thanks to Courtney and proper veterinary care. With Courtney's help, Cinder is now being ridden in dressage! Thank you Courtney, she would never have come this far without you!
Gentle Giants Draft Horse Rescue